The Leftovers Season 1 Episode 4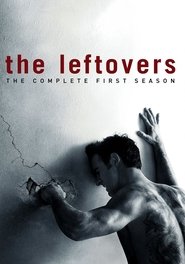 The Leftovers Season 1 Episode 4
A holiday display goes wanting, sending Kevin scurrying to find out who is responsible. Tom and Christine run into trouble at a hospital and on the road. Kevin retrieves a surprise detainee from a neighboring police station, and receives unexpected visitors at home. The Guilty Remnant put its stamp on the holiday season.
Views: 23
Serie: The Leftovers
Director: Carl Franklin, Lesli Linka Glatter, Vebe Borge, Wendy Lee Roberts
Guest Star: Alex Malaos, Annie Q., Charlie Carver, Danny Flaherty, Frank Harts, Frank Holley, Helen Coxe, Henny Russell, Jeanine Flynn, John Mondin, Joseph Daniel Murphy, Kevin Nagle, Kevin Reed, Lorrie Odom, Marceline Hugot, Maren Lord, Max Carver, Michael Gibson, Michael Rabe, Oleg Ossayenko, Peter Mark Kendall, Rodney Smith, Roger Brenner, Ryan Jonze, Stuart Schnitzer, Sue Sterling
Episode Title: B.J. and the A.C.
Air Date: 2014-07-20
Year: 2014